TOKYO METRO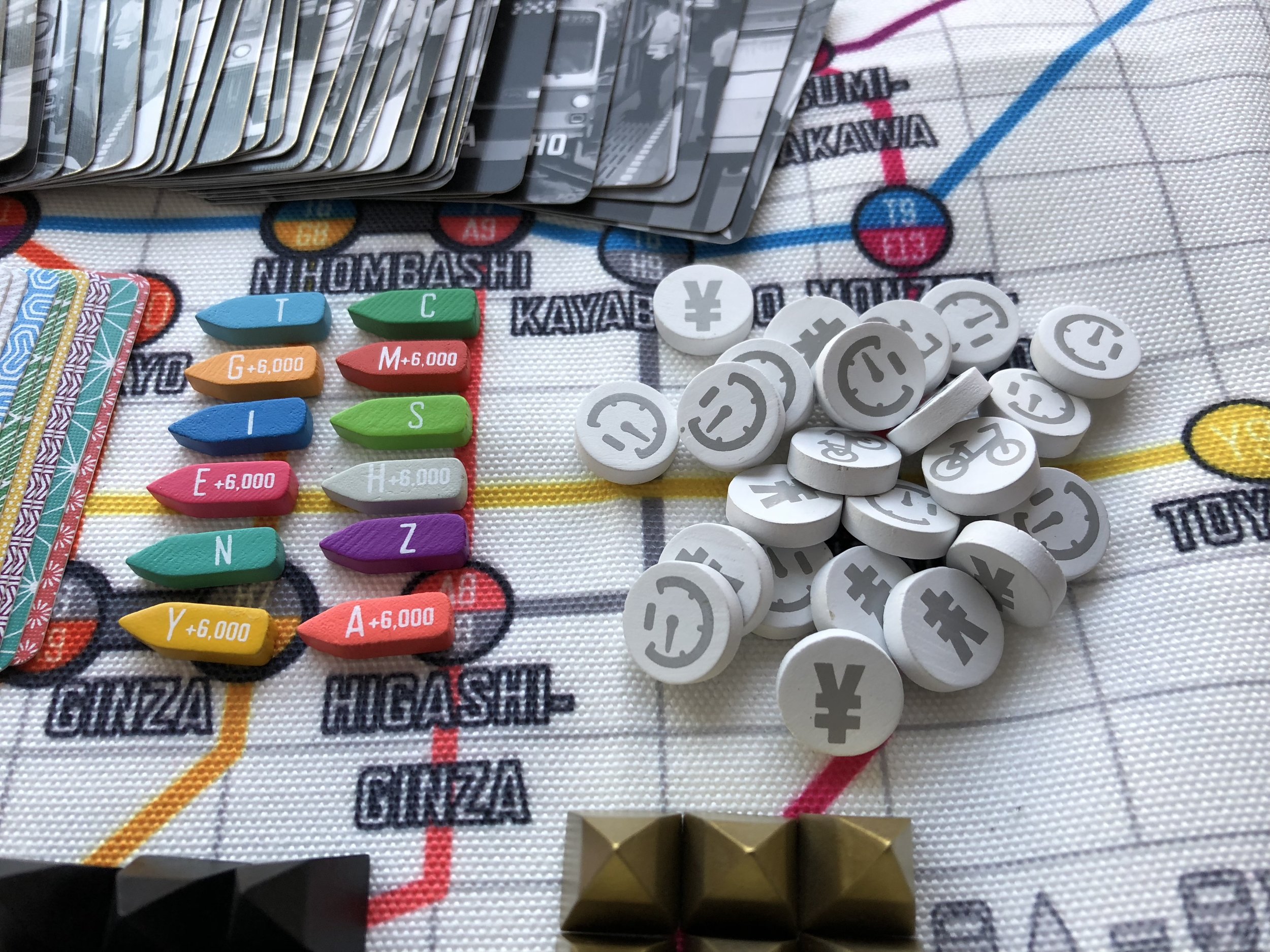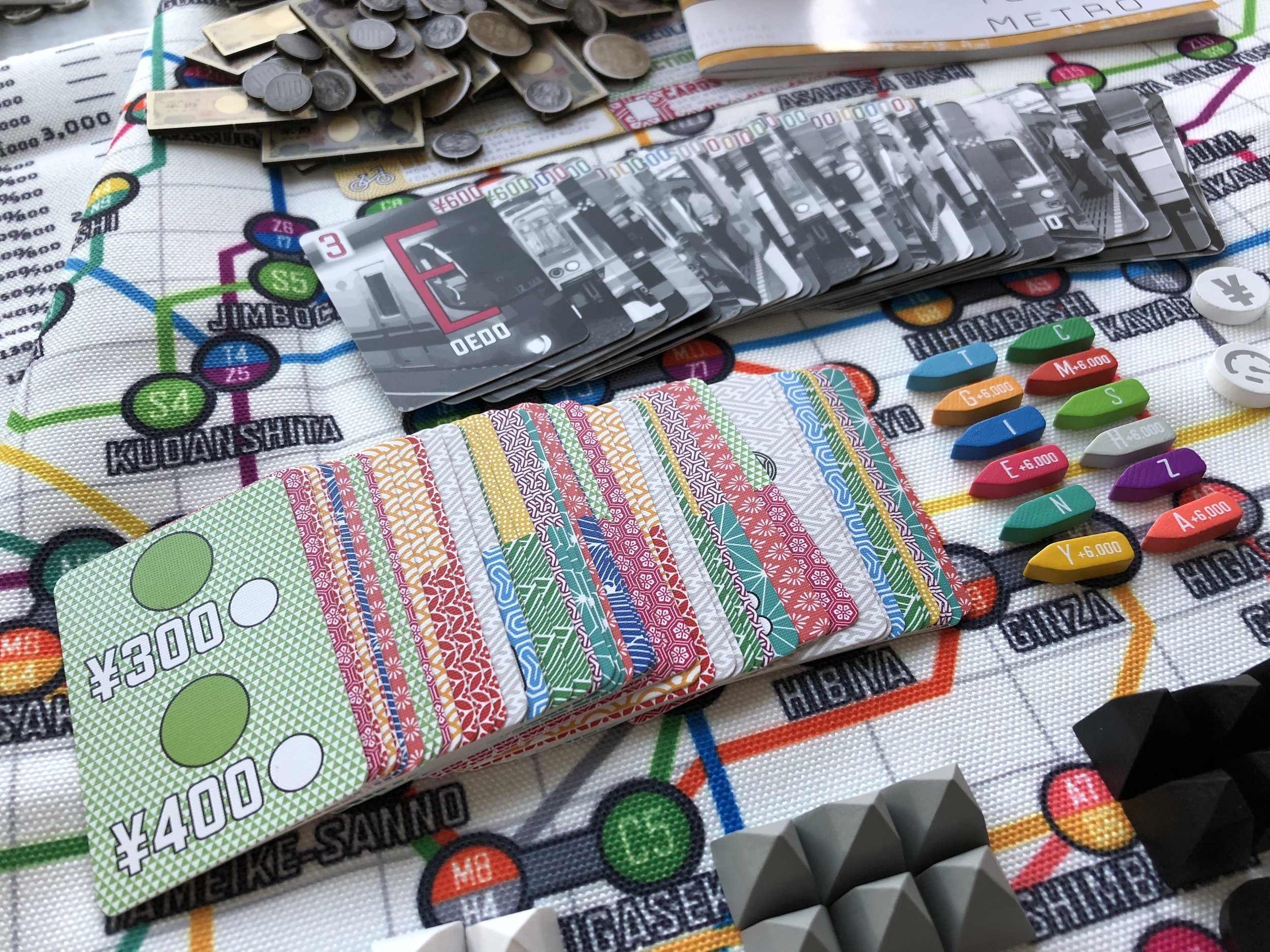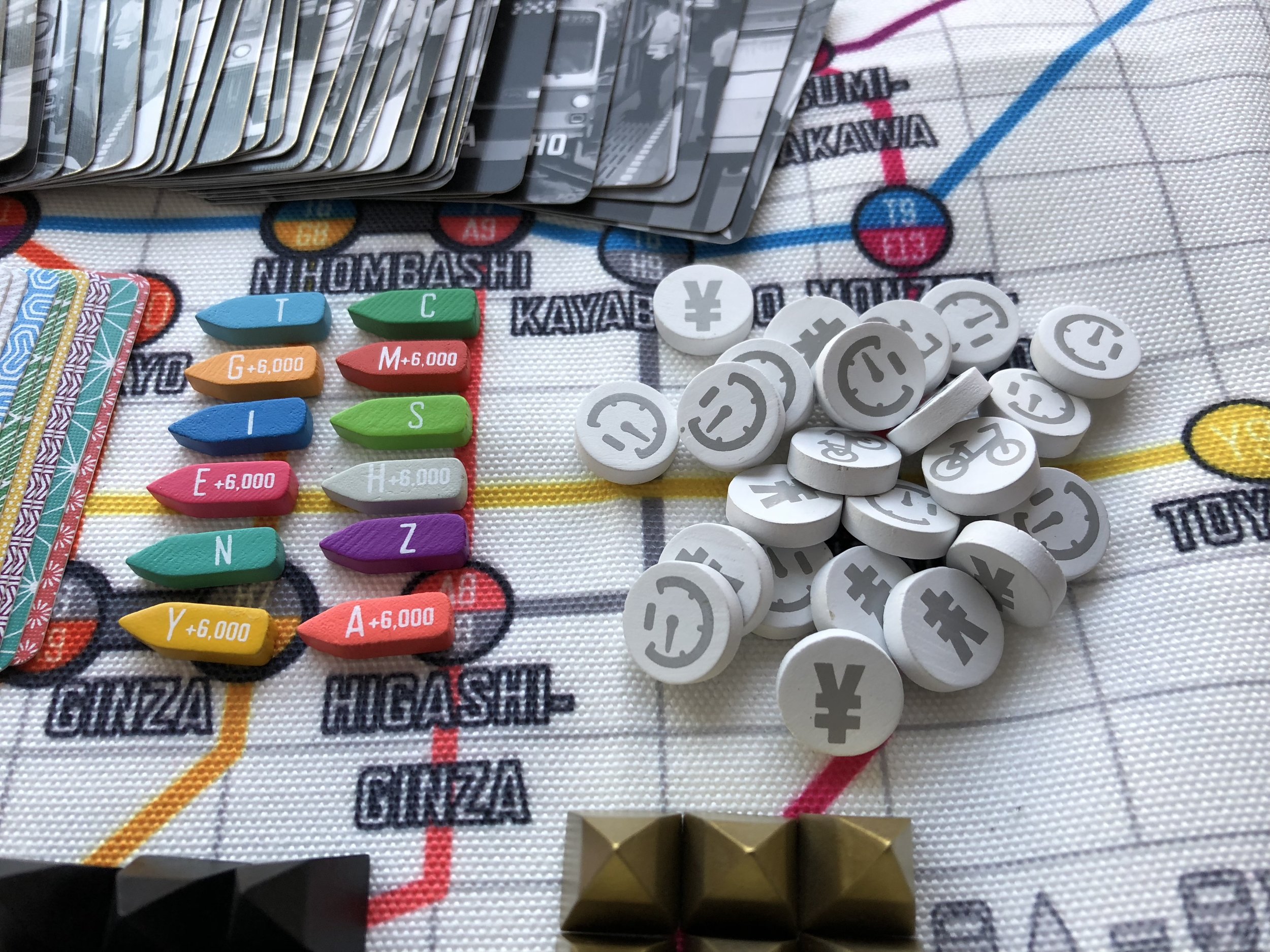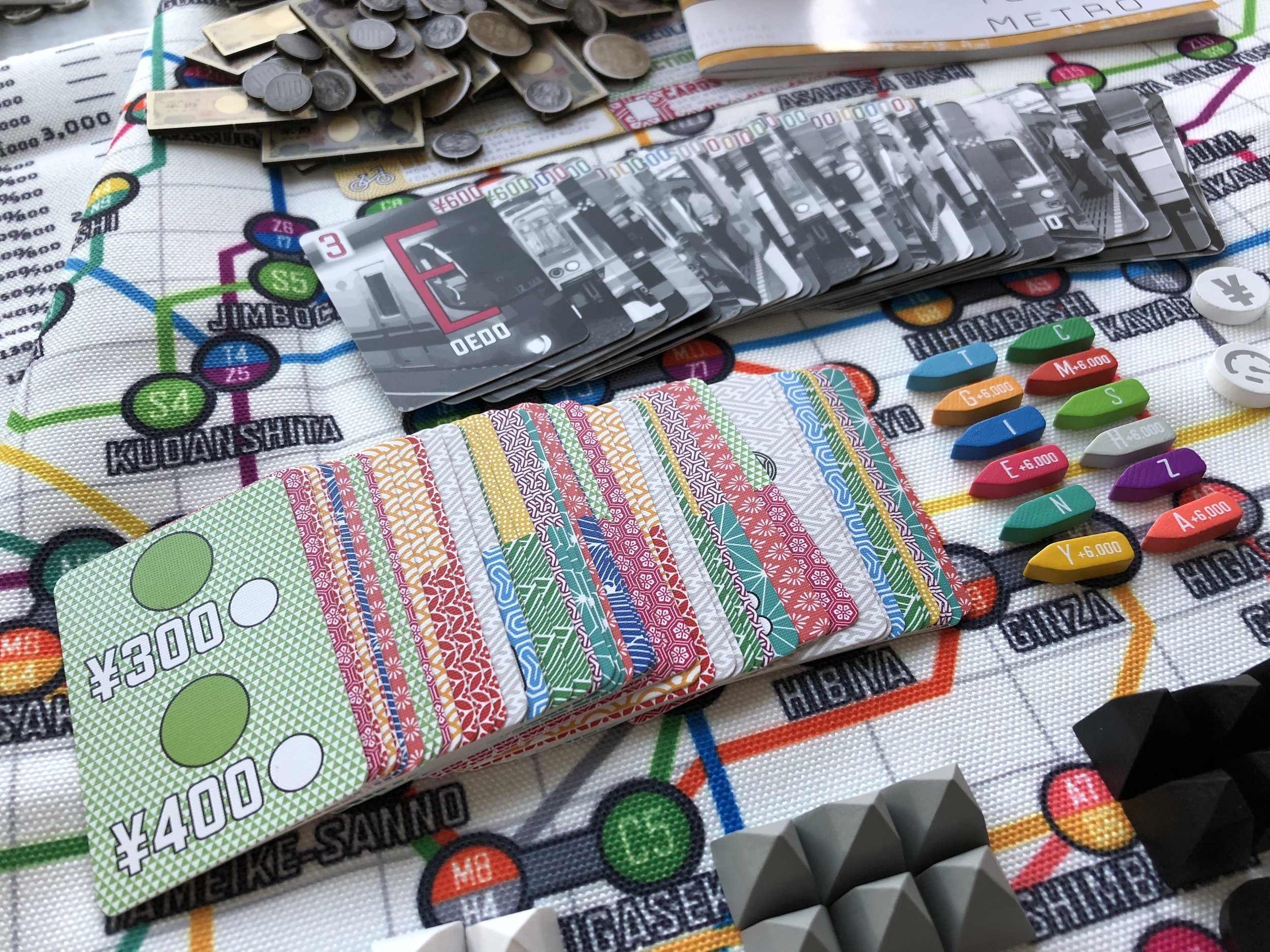 TOKYO METRO
TOKYO METRO is a heavy economic simulation of the metro system in Tokyo, using a unique action placement cycling system, stock investments, speculation, loans, bicycles, grid movement, train riding, and more! Playing 1-4 players and taking 120 minutes on average, TOKYO METRO will fill the hearts of train enthusiasts and サラリーマン alike!
CONTENTS
・1 large fabric map and income track
・90 mini sized cards
・4 large player aids
・70 die cut chits
・24 wooden screen printed resource discs
・50 wooden player pieces
・30 resin station pyramids
・12 wooden train income markers
・12 wooden screen printed train cylinders
.* Select 'Combine Shipping' when checking out for free shipping if you have an undelivered pre-order or Kickstarter pledge. The orders must have a matching name, and will deliver together once all items are available.